Welcome
The Credit Union is Closed today in observance of Presidents Day, February 19th.
A thoughtful note from Hank Ahaus and Family:
Dear CECU Credit Union Members: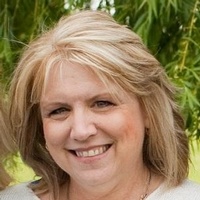 We deeply appreciate the flowers, gifts, and monetary donations made on behalf of Deborah. While we mourn that Deb wasn't able to remain with us here on Earth, we are also trying to focus on celebrating her life. Deborah loved her job and truly cared about the people she worked for, worked with, and that she served at CECU. She never complained about her job but always told stories about the opportunities that she had that week to help someone who needed that little extra help. She was truly dedicated to those she served. She loved to spend her time giving back to others - she handmade gowns for premie babies at local hospitals and was a regular volunteer at the Sunman food pantry. Deb was a deeply devoted wife, mother, and grandmama and delighted in spending time with her family. She will be deeply missed by all who knew her but has left this world a better place by her presence.
As all of us continue to move forward in our lives, please keep in mind Deborah's motto - In a world where you can be anything, be kind.
With gratefulness,
Hank, Lindsey, Kate, and Colleen
The Cincinnati Employees Credit Union is hiring tellers! CECU tellers are the faces and the front line of our credit union. Our tellers help customers by handling routine financial transactions such as deposits, withdrawals, advances, loan payments, ect., and always give a warm welcome to everyone who comes into the branch. If you are comfortable using a computer and helping others send your resume to
cecu.staff@fuse.net today!
Cincinnati Employees Credit Union was organized in 1979 as a member-owned financial organization serving the employees, retirees and family members of CINCINNATI INCORPORATED, a machine tool industry located in Harrison, Ohio. Our mission is to serve the financial needs of our members in a friendly, prompt and personalized manner, always maintaining the highest integrity and confidentiality. Let us help you take an active role in your financial future. We are committed to you and your families. Become a member today!